Global Skillmind is the new partner of SCB Innovation Hub for the 2023/24 edition. With main activities in the areas of strategic consulting, digital transition and cybersecurity, the company – based in Braga – joins the ecosystem providing important support in the areas of technology and programming.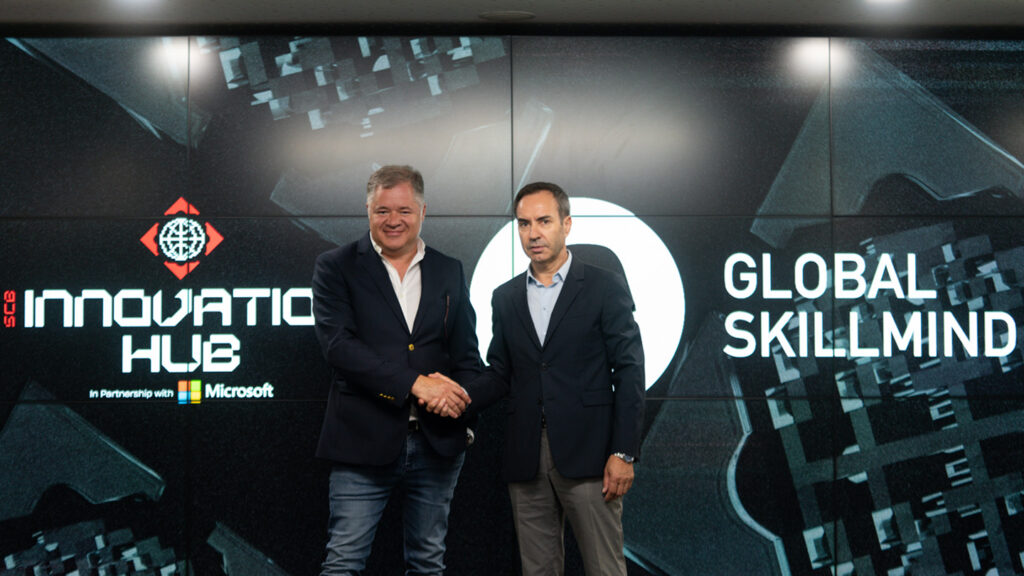 "SC Braga welcomed Skillmind's joining this project. First, because it is a long-standing partner, with whom we have developed important projects at the club, which gives us a guarantee regarding the loyalty and involvement it can have in the SCB Innovation Hub project, and the value it can add to it. On the other hand, it is an addition that we see as another sign of the mobilizing force that this project has had".
André Viana, Board Advisor
"This partnership follows the work that Global Skillmind has been doing with SC Braga, within the scope of what was the dematerialization of the Club in terms of institutional portal, online store and app. Therefore, as we are a technological partner, and as we have a verticalized offer for soccer within the group, it makes perfect sense to find possible partners or new companies that can help us complement the offer we have in this sector".
Luís Ramalho, Director of Global Skillmind